Where Your Dog is Groomed in a Gentle, Caring,
Safe, and Stress Free Environment!
Mutt Kuttz Doggie Spa is Located at 1026 S Main St in Lillington
​
We Offer Online Booking for Our Existing Customers!
and New Clients
**Important Notice-New Customers-until further notice we ask that you please not book an appointment for a dog over 30 pounds, we will post when we can accept fur baby(s) over this weight limit. We apologize for any inconvenience this may cause, and we thank you for understanding.**
Mutt Kuttz Doggie Spa Grooming Release Form
**WE ARE NO LONGER MOBILE**
​
*We Now Offer Chi Shampoo, Conditioner and Spray*
​
​
​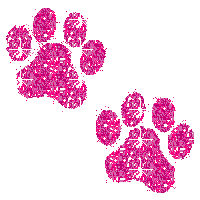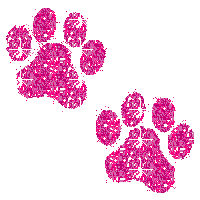 Welcome to Mutt Kuttz Doggie Spa. A stress-free environment where your fur baby(s) receives professional one-on-one undivided attention and loving care from start to finish. I am Certified, Licensed, Insured, Professional Pet Stylist. Our goal is to ensure your pet is pampered when you visit because they deserve it! Reserve a spa day today! You may submit your Mutt Kuttz Doggie Spa Grooming Release Form online so we will have your information prior to your visit. Please Park in Front of Building When You Arrive for Your Appointment! Thank you, we look forward to meeting you and your fur baby(s)!
​
We Thank You for Choosing Mutt Kuttz Doggie Spa and
Sincerely Appreciate Your Business!!
Jamie has been grooming since 2014. She worked in a salon for 2 years and then ran her own successful mobile grooming business for 4 years. She has now closed her small mobile business to open a salon that offers the same one on one appointments and care. Jamie has multiple continuing education certificates in Asian Style grooming.
Jamie Gainey Owner & Pet Stylist
of Mutt Kuttz Doggie Spa
Brionna Norris
Bubbly Bather and Puparazzi
Groomer to the Furry & Fabulous
Brionna is starting out in grooming as a bather for Mutt Kuttz Doggie Spa. She would like to continue to work with pets and go to college to be a veterinarian.
Our Fur Babies Miley, Bentley, Carli, Suki, and Payzlee
A35AE739-E41C-4253-BD54-586FC8094116
2c8b74_d81c5ff6fb0c4a15a8216618fd596af9~mv2
2c8b74_3ae5974c8cd84813a305a3ab0e0700b2~mv2
2c8b74_b1819ae12fa44a1ea5c1f30a44de7767~mv2
18581620_1395652157208910_6920871933831590343_n
A Few Of Our Pawsitively Awesomest Clients!
Miss Abby Loves Her Spa Day!
Call Today and Ask About Our Asian Freestyle Grooming!
Angus Showing Off His Handsomeness On Spa Day!
We welcome your comments on your grooming experience with
Mutt Kuttz Doggie Spa.
Thank you for trusting us with your best friend(s)
Three happy fur babies Rubie, Hollie, and Summer looking fabulous after their spa day
Dunkin and Bella All Dressed Up!
Dunkin Meeting His Little Sister Carli For The First Time~
He Knows She Came From The Same Mommy, Different Litter!
Call or Book an Appointment Online Today
Where Your Dog is Groomed in a Gentle, Caring, Safe,
and Stress Free Environment!
You and Your Fur Baby(s) Will Adore Their New Look!